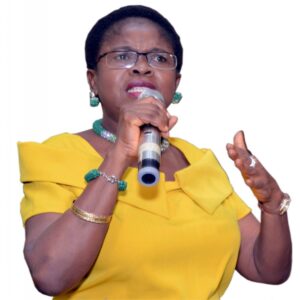 Born on the 30th of June, 1956, Dr. Temitayo James, nee Kotoye, attended Ibadan Practising School for her primary education from 1962 to 1967. For her secondary education, she attended Holy Child College, Lagos, from 1968 to 1972. She was admitted in 1974 into the Ahmadu Bello University, Zaria and graduated in 1980 as a Medical Doctor. Dr. Temitayo James won the award for the best graduating student in Paediatrics given by the Paediatrics Association of Nigeria, that year!
After her University education, Dr. Temitayo James did her internship in the Lagos University Teaching Hospital from 1980 to 1981; thereafter went for her National Youth Service program and was posted to the Nigerian Army, Rukuba Barracks as a Corps Doctor.
In June 1982, she took up appointment at the Jos University Teaching Hospital and was later posted to the University Health Services Clinic in 1984 before she voluntarily retired as a Principal Medical Officer in 1996.
An avid reader and teacher of the word of God, Dr. Temitayo James combines her pastoral works with her humanitarian mandate. She is the originator of the El-Shaddai Covenant Ministry's Dorcas Fellowship, a Ministry of Benevolence targeted at women, as well as initiator of the El-Shaddai Covenant Ministry's Widow's Initiative that has blessed many widows in Lagos.
She attended the Reproductive Health Course organized by JHPIECO, USA in November, 1987.
Married to the General Overseer of El-Shaddai Covenant Ministries and mother of three children and a grandson, Dr. Temitayo James is author of many, yet-to-be-published works, including "Happiness Through Fidelity".